On Sunday August 25th MTV hosted its Video Music Awards Show and here are my picks for best dressed:
Selena Gomez in Versace
I thought Selena looked hot, even though she's only 21, I think the dress was sexy and edgy.
Taylor Swift in Herve Leger
This was definitely a departure from Taylor's usual outfits and very daring but well tailored (no pun intended) to her body.
Ariana Grande in Kenely Collins
This dress screams Keneley (if you guys remember her from Project Runway) and I think it's super cute and appropriate for a teenager.
Rihanna
I love how Rihanna can rock a simple white graphic tee, boyfriend jeans, heels and look classy. Love the matte red lips. Love this look.
Naya Rivera
Smoldering. Nothing like a simple black dress and a girl with confidence. Perfect pairing.
Shailene Woodley in Emilio Pucci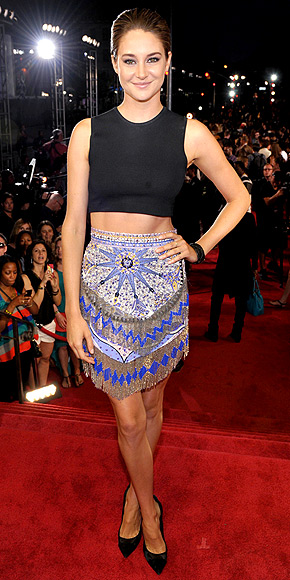 Crop tops are a big trend this year and I think she dresses it up well in this simple yet funky outfit.
The biggest highlight (for me at least) was the sweet but short (110 seconds) N'SYNC reunion on stage. Oh the memories…