MOVIE REVIEW: PACIFIC RIM
The IMDB description for this movie is "As a war between humankind and monstrous sea creatures wages on, a former pilot and a trainee are paired up to drive a seemingly obsolete special weapon in a desperate effort to save the world from the apocalypse." My description? It was totally freaking awesome! If you enjoy action packed films with a unique perspective, then this is the film for you. The potential for this film to be terrible was pretty high BUT it was effectively executed in an entertaining and realistic manner. With Director Guillermo del Torro on board, I had no doubt this was going to be an epic film. For those of you that don't know, he's also the director of Pan's Labyrinth, Hellboy 1 & 2.
Rating: PG13
Genre: Action/Adventure/Fantasy
Trinistargirl rating:
♥♥♥♥ ♥
(5/5)
Cast Includes: Robert Kazinsky (Warlow in HBO's True Blood), Ron Perlman and Diego Klattenhoff (Mike in Homeland)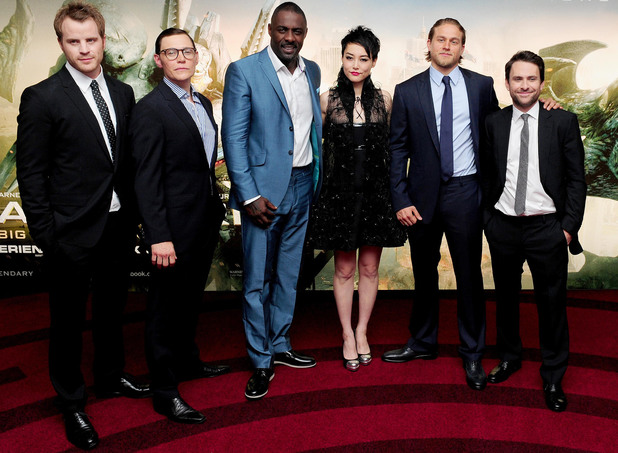 I can't say enough about how much I enjoyed this film without giving away some spoilers, so I'm just going to say simply that I thoroughly enjoyed this movie, I would watch it again and again. It was family friendly, no lulls, and I connected with the characters and completely understood the novelty ideas introduced in the film as they did such a good job of explaining in the intro.
Speaking of the intro, when the movie title popped up I instantly said to my husband "and that was just the intro?" yup, that good people. So I'll conclude by saying I highly recommend the film and that I hope you enjoy it as much as I did!
P.S: The success of the film has already sparked talks of a sequel, the director stated that he has a story line planned out for the next film which is completely different that the first!